Message from the President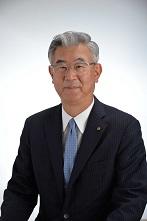 I would like to take this opportunity to thank our shareholders and other stakeholders for their steadfast support of Yamanashi Chuo Bank.
We have launched the new medium-term management plan "Value+ 2022," which covers the three-year period from April 2019 to March 2022.
Under the plan, we have announced our long-term vision, "Value Creation Bank," covering the period up to our 150th founding anniversary in 2027.
The medium-term management plan covers the first stage towards achieving this long-term vision. We see this stage as a time for creating new value and implementing bold structural reforms that anticipate the changes of the times amid an unprecedented period of major environmental changes facing the financial industry.
We will hold firmly to our solid management concepts underpinned by history and tradition, and enhance the relationships of trust with communities and customers that are founded upon them. In addition, the Bank will take steps to adapt to the changing times, such as taking on challenges in new business fields. By moving beyond the conventional scope of banking operations, we will continue to create new value inspired by our customers.
To execute this plan, the Bank will engage in three core strategies: enhance customer touchpoints, create common value, and improve personnel vitality. I ask for your continued support and patronage as the directors and employees of the Yamanashi Chuo Bank Group continue in one accord, taking on the challenges of the new era so that we may contribute to the revitalization of the regional economy and meet the expectations of all of the Bank's stakeholders.