Message from the President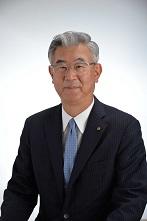 I would like to take this opportunity to thank our shareholders and other stakeholders for their steadfast support of Yamanashi Chuo Bank.
We have launched the new medium-term management plan "S.T.E.P. up 2019," which covers the three-year period from April 2016 to March 2019.
Under the plan, our management vision is to be "a bank that is a driving force for regional economic revitalization and continues to grow and develop together with the local community." To realize this management vision we set forth individual strategies in the new medium-term management plan under an overarching theme of "responding to the trust customers place in the bank and contributing to the revitalization of the regional economy" for the duration of the plan.
To execute those strategies, each officer and employee of the bank will wholeheartedly strive to serve our region, customers, and shareholders by living out our slogans to "get involved," "change" and "take on challenges."
We will continuously grow and develop with our region and customers by fulfilling our mission as a regional bank. We ask for your continued support and patronage as we pool our expertise as the Yamanashi Chuo Bank Group to proactively take on the challenge of achieving these goals.